Blog
Welcome to Element Urban Village!
Element Urban Village Project by Shift Developments
Element Urban Village is an exciting new condo project in Riversdale, Saskatoon by Shift Development.
Curtis Olson is the CEO of Shift Development—a property development company at the heart of a collaborative, creative community in Riversdale. From the first warehouse-condo conversion in Saskatoon to The Hayloft—a 1930s grocery store turned live/work space and house concert venue—Olson focuses on urban infill projects in Saskatoon's core neighbourhoods.
Element pushes forward the re-imagining of Riversdale, in both design and lifestyle, all at an unbelievable price.
Meet condo project located at 526 – 17th Street West!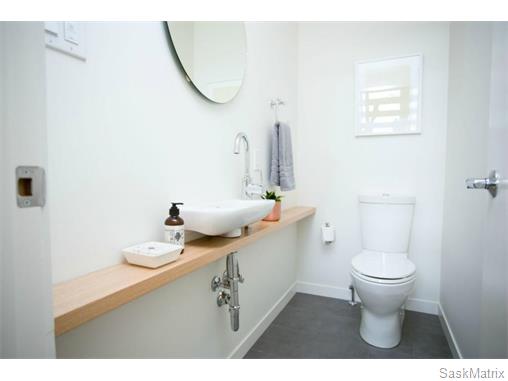 The design at Element focuses on subtle finishes and thoughtful architectural features – amplifying your particular preferences and style. Exterior and interior finish products are exceptionally high-quality, and the building envelope offers top-of-market efficiency ratings.
This 3 bedroom unit features a spacious tandem double garage and an 80 sq. ft. deck off of the kitchen. The entire home is accompanied by real stone, wood, and metal which are authentic, timeless, and irreplaceable. These raw elements have been refined, softened and integrated to create a beautiful living space. The open and natural lit filled main floor also offers a Regency Horizon Gas Fireplace in the living room; Vicostone Quartz Counters; White Oak, Oak Flooring, Daltile Tile and a Stained Cedar Deck. 2nd floor laundry is an added bonus to this home, along with shared community amenities as well. Such as a courtyard, electric car charging, and guest parking. All appliances to be included.
The Phase I units at Element Urban Village are south facing, with Victoria Park and the South Saskatchewan River in view. Immediately out the front door is quick walking access to the river, trails, parks, and amenities on 20th and downtown. Behind these units will be an additional 11 units including a shared courtyard.
Contact me today to see this exciting condo project.
Slade Desrochers
Slade Real Estate
306-222-9992
slade@sladrealestate.ca