Blog
Two Great Listings in Martensville
I currently have two great listings in the growing city of Martensville, SK.
Martensville is located only eight kilometers north of Saskatoon. Accessible via the double-lane Highway 12, and a short distance from the John G. Diefenbaker International Airport, Martensville is one of Western Canada's fastest growing cities. In the last decade the city has grown about 7% per year. Martensville is also a young city – 75% of the community's population is under the age of 45.
Martensville's nearly 10,000 community-minded citizens enjoy an outstanding quality of life, enhanced by an abundance of opportunities for recreation and leisure, and supported by access to health care, and municipal services, programs and facilities.
Some of the features of living in Martensville are:
Over 30 annual community events each year, including the popular Wyant Group Raceway, Saskatchewan's premier motorsports facility. Each year, Martensville is a stop on the Canadian NASCAR Circuit, and hosts the A&W 100 Race each September.
Beautiful parks with winding trails and numerous recreational and service programs and clubs, an active volunteer community.
Recreational and sports facilities including a Sports Centre, Community Centre, Aquatic Centre and the new Martensville Athletic Pavilion which features three full-size sports courts, weight room and training areas, and a second-level curved running track.
A wide range of health services including massage and chiropractic services, dentistry, optometry, as well as pharmacies and medical clinics.
Excellent police and fire services, and numerous churches and community groups.
Over 400 licensed businesses and a growing commercial sector that offers a number of services and retail opportunities.
Two elementary schools with two additional brand new schools set to open in 2017.
A housing market that features many newer modern homes and neighborhoods. New housing developments are continuously underway. The largest one, Lake Vista, will hold about 1,100 dwellings for about 3,000 people.
For the last five years, the Canadian Federation of Independent Business has recognized Martensville as having the lowest commercial taxes among Saskatchewan Cities.
The first of my two listings is an excellent family home backing the lake in MacCormack Ranch. Located at 229 MacCormack Road. This is a two storey single family dwelling with 4 bedrooms and 5 baths. Has a double attached garage, stone, stucco exterior and concrete double drive. Just too many features to list. Listed to sell at $669,900!
The second great listing in Martensville is a very well maintained family home featuring 1093 sq ft, spacious livingroom on main with hardwood floors and vaulted ceilings. Located at 751 Sandstone Terrace. This home is a single family bungalow with 4 bedrooms and 2 baths. It has a double attached heated garage. Brick, siding vinyl exterior with a concrete double drive. Many more features! This home is priced affordable at $344,900.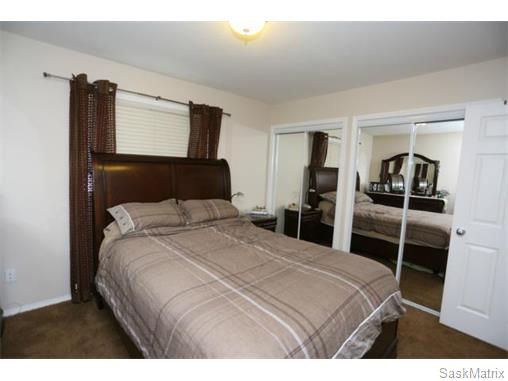 Contact me today to set up an appointment to view these properties!
Slade Desrochers
Slade Real Estate Inc.
306-222-9992